Friday, November 2, 2012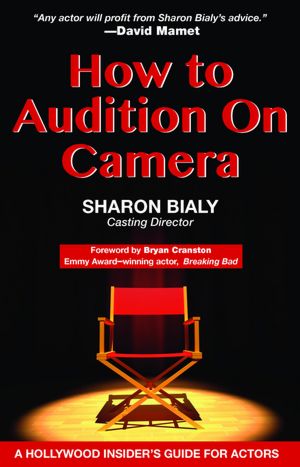 More and more casting directors are casting TV, film and Broadway shows with the use of virtual auditions. Sharon Bialy, whose credits include Vegas and The Unit has written the eBook "How to Audition on Camera" to help actors achieve the best on-camera audition and help them book roles. The manual is for sale for $9.99 on iTunes, Kindle and Nook. This insider's guide for actors answers the twenty-five questions that actors ask most frequently. The eBook answers everything from how actors should dress for an audition to what the casting director is really looking for. The booklet is a resource for actors looking to make a strong first impression in that brief, critical audition. "My initial feedback on the book from actors I had hired on different series was that they all wished they had the information when they started out," said Bialy. "I knew I wanted to make the information available to everyone." Bialy plans to keep educating actors on their craft. How to Audition on Camera is the first of a series of books. With over 25 years of experience casting successful TV shows and films, Bialy is a critical source of information.
Sharon Bialy has been a Casting Director for over 25 years. Co-owner of Bialy/Thomas Casting, her current projects include "Breaking Bad" and "The Walking Dead" on AMC. She has cast over 30 films (Red Belt, Reign O'er Me, Mr. Holland's Opus, Rudy, Point Break, Drugstore Cowboy, Rock Star, Don't tell Mom the Babysitter's Dead.) Her extensive television resume includes "Lie To Me", "Jericho", and the upcoming Phil Spector Biopic for HBO. Sharon's theater work includes Broadway (Jersey Boys, Farnsworth Invention, upcoming The Anarchist) and 15 years working with regional theaters across the country including La Jolla Playhouse with Des McAnuff.
More about Bialy and the book on FACEBOOK
Posted: 1:05 PM
0 comments